It's taken A YEAR
to
design Gabriella's room!
I've been tripped up by a few dilemmas and
(b
eing a Perfect Melancholy)
I've had to mull it over and over and OVER.
I FINALLY found the PERFECT fabric,
made some hard decisions
and it's all coming together!
Here were a few of my looming dilemmas:
Gabriella wanted a RED, WHITE and BLUE room. (Her favorite colors)
I really wanted to give her the color choice, but couldn't get over the 'Patriotic' theme. I looked and looked for ideas but nothing clicked. Plus, I'm using that color combination for the boys room and wanted something more girly.
I had a hard time figuring out an 'age appropriate' design. Any fabric or pictures I found were too young or too old. I didn't like the typical 'pink or purple' girl's room.
I wanted to combine patterns, without making it too 'busy'. Trying to find fabrics in the same color family, that weren't too modern or mature, was really difficult.
So... here is the FINAL DESIGN for her room.
I'm hoping to start the project in January.
Stay tuned for LOTS of picture
s.
I love 'before and after' pictures... don't you?
I LOVE how the headboard and dust ruffle match!
I was given a headboard by my next door neighbor
and I'm going to recover it with the fabric below.
I'm going to make a matching dust-ruffle to create the effect.
Fabric by Amy Butler Lotus (Cherry)
I'm making (one side of her duvet) with this fabric.
The other side of the duvet with this fabric.
Fabric by Sandi Henderson Secret Garden (Modern Meadow Moss)
CURTAINS:
I'm going to make curtains like these.
This is made out of coral and cream solid fabric.
Cut in strips and sewn together.
(If I can afford it, I'm going to use Dupioni Silk)
I'm going to add these to the tops of the windows.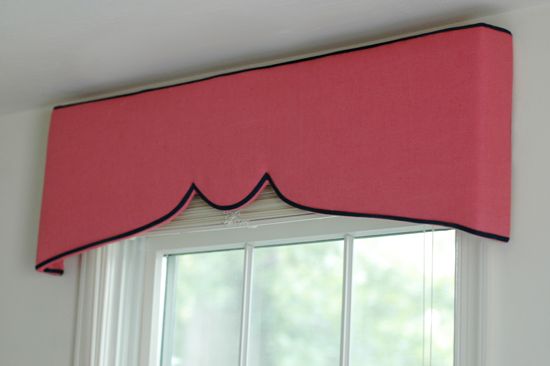 Also, I want to add some fun pillows to the bed like these:
I might add these to the ceiling, for a bit of whimsy.
Add this to the lighting.
Create storage for her books with this.
(I think Mr. Giles can make this.)
As you know, design is a work in progress and it will change as I go along. Depending on sales, prices and what I find on Craigslist, eBay, ect.
So... I'm figuring out the fabric dimensions now
and ordering the fabric online this week.
Hoping to start the project in the New Year.
Can't wait to see it all come together!
Cheers, Debsx